GC2 coaching and fitting analysis in our teaching studio
What is GC2?
We have recently invested in the state of the art GC2 Launch Monitor & Simulation system. GC2 is shown to be the most accurate launch monitor on the market today.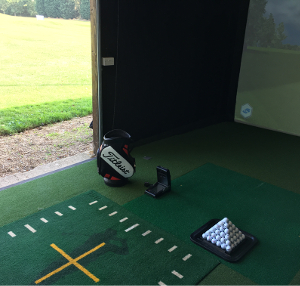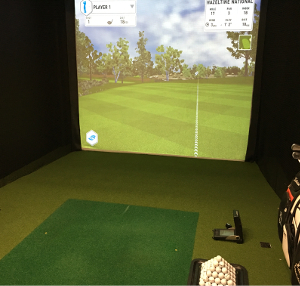 The GC2 measures every factor of your golf swing, providing me and you with all the vital information needed to improve your game. GC2 provides the scientific measurement of your swing, whilst we will provide you with the correct input and drills to eliminate your swing flaws; our knowledge, combined with the GC2's measurements, now gives our clients access to PGA tour standard coaching.
The GC2 uses the data on each swing to project an accurate, real-time, flight of the ball on the hitting screen.
Another huge benefit of the GC2 is the ability to offer a custom fitting experience that has long been exclusive to tour pros - the data GC2 provides will enable us to find the perfect shaft/driver/iron for your swing and ability. If you have not been custom fit, it is almost certain you will gain yardage or increase accuracy, if not both, after a custom fitting session.
GC2 measures the following:
To book your lesson or fitting with GC2 click here